mJournal is now avilabe
mJournal is a note taking application for Mac OS X with an unique usage experience and a focus on simplicity, security and syncing.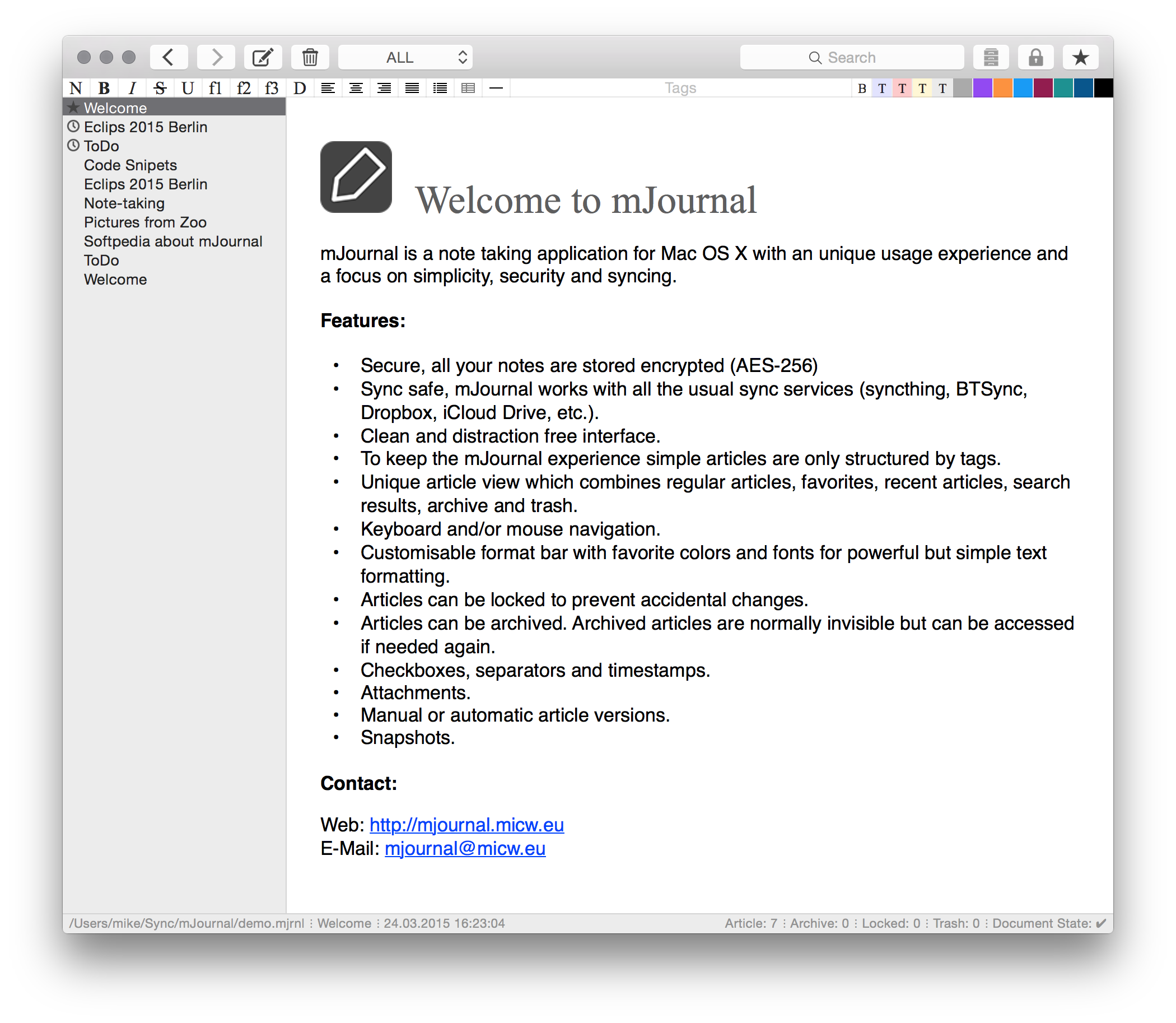 Features:
Secure, all your notes are stored encrypted
Sync safe, mJournal works with all the usual sync services
Clean and distraction free interface.
To keep the mJournal experience simple articles are only structured by tags.
Unique article view.
Keyboard and/or mouse navigation.
Customisable format bar.